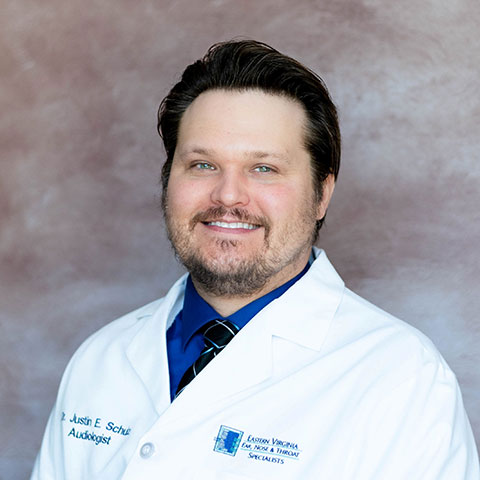 Audiologist
Dr. Schulz received his Bachelor of Science from the University of Central Arkansas in 2006
and was awarded his Doctor of Audiology from the University of Iowa in 2011. He holds a
Commonwealth of Virginia Audiology license and a Hearing Aid Dispensing license. He also
holds his Certificate of Clinical Competence from the American Speech-Language and
Hearing Association and is a Fellow of the American Academy of Audiology. Dr. Schulz
joined our Practice in 2019 but has served the Hampton Roads community since 2011.
While he has an affinity for working with all patients, he has a particular interest in assisting
our Veterans. Dr. Schulz is a provider in our Chesapeake and Harbour View offices.